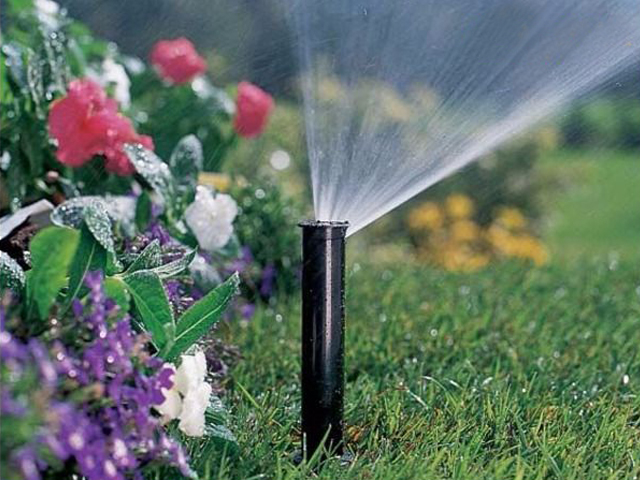 We specialize following services & more: Irrigation, Irrigation repair, Sprinkler leaks, Sprinkler repair, High water pressure issues, Landscaping, Irrigation specialist, Emergency irrigation services.

Ceron Landscaping SCV, designs, lays out, and installs sprinkler systems by considering water conservation, existing and proposed landscaping capacity, water flow rates, and time sequencing of existing systems. We repair and replace pumps, main feeder and lateral lines, PVC pipes, sprinkler heads, radio controlled valves and controls, and electronically controlled water sensors, replacing low voltage wiring, We'll help you develop watering schedules for sprinkler system; oversee sprinkler system preventative maintenance program; monitor grounds during special events to insure protection of system; report grounds condition and water or plant losses due to system malfunction.

We control grounds irrigation water utilization to ensure water conservation meets with water resource agencies and advise on development of grounds water conservation policy. 

We'll make recommendations for new irrigation projects and review contractor change orders to ensure design compatibility with installation concepts and existing grounds master plan; monitors contractor work, provides input for overall grounds planning and for development, supervise temporary workers; orders parts and maintains parts inventory.